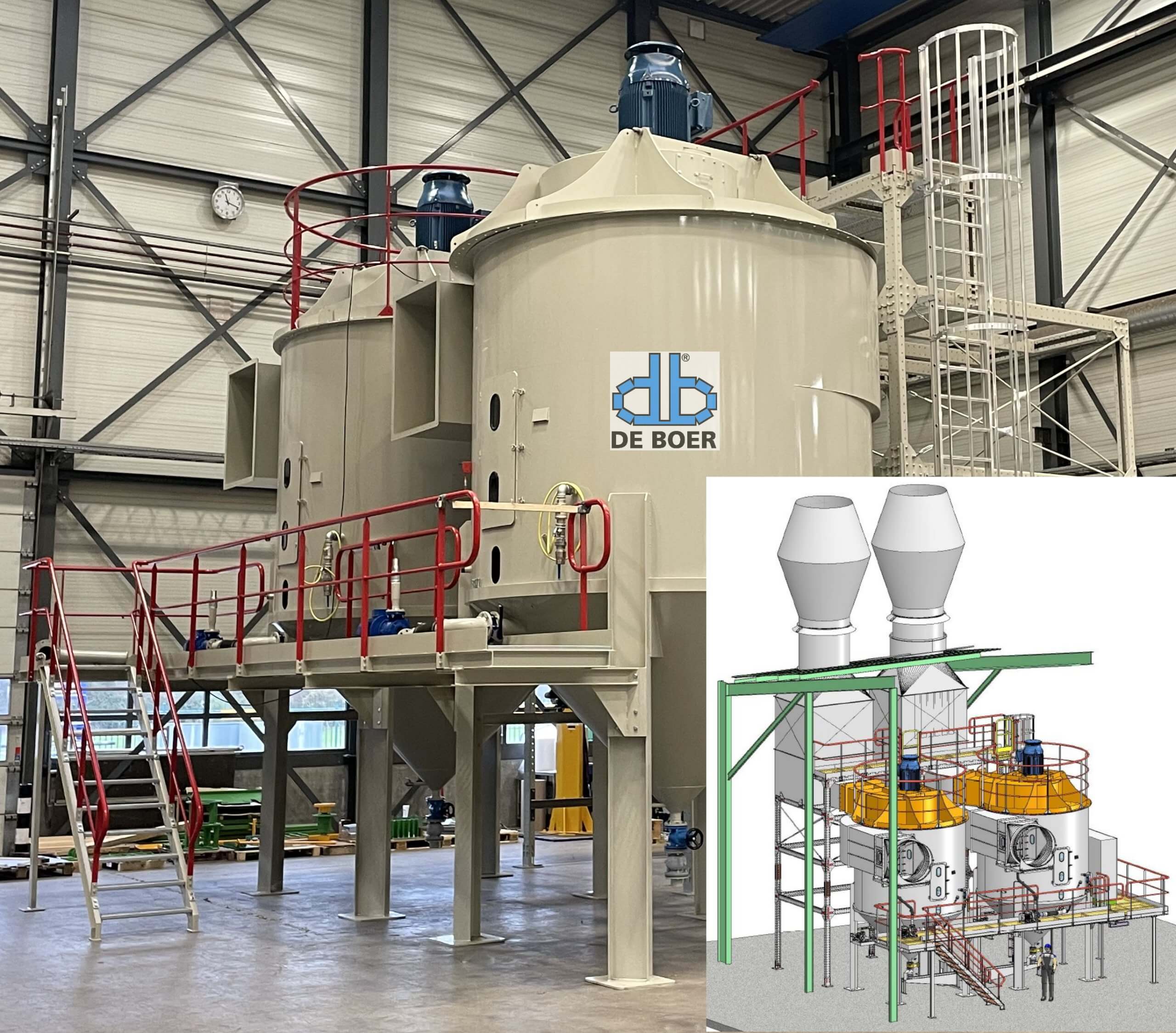 05 Jan

Redesigned dust extraction

We built two wet filter multi-cyclones to effectively dedust the entire brick production area. The total extraction capacity is no less than 200.000 m³ per hour. The cyclone has been redesigned using airflow simulations, resulting in an even more efficient air cleaning and extraction capacity. The wet scrubbers are equipped with large exhaust sound absorbers. The dust sources are tackled by innovative extraction technology and a balanced pipe network in combination with a fresh air supply for optimum air flows in the workplaces. A new feature being developed is the self-cleaning spray water filter for the optimal working of the mist nozzles. Intensive engineering research is once again the key to a successful project.

Many thanks to Vandersanden for their confidence in our company.